About Us
As individuals and collectively we are being challenged to heal our 'old wounds' and programmed belief systems, and seek new ways to expand our consciousness and heal our bodies. We at Healing House hope to offer a variety of services to enable you to do this.
Many people are curious about the spiritual world believing there is more than just their 'physicalness' and seek knowledge about, and from, the devine realms.
A personal session with either Tracey or Cara is a unique energy experience.
Cara Elliott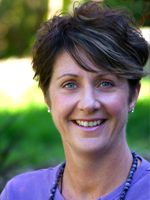 Cara is a holistic Life and Soul Coach, inspired by those who are taking the journey to empower, enlighten and know their true selves. The multiple healing services are designed to support you to take the action needed to live with more abundance and joy in your life. These sessions are designed to give you opportunities to ask questions and explore the challenges you may be experiencing in your life as well as channelling the various healing energies, soul frequencies, spiritual and galactic guides who show up to support you on your healing journey.
Guided by intuition, metaphysical training and her team of spiritual and galactic beings, Cara channels Universal Light to your Light body and Soul Self allowing for your own Power/Divine Source to 'expand' and heal yourself.
"My work supports those who want to move forward in Love and Light".
One to one Life/Soul coaching
Intuitive energy healing with Light and sound
Crystal healing – certified in Crystolgy
(The Academy of Melody's Crystal Healing U.S.A)
Realigning your energetic body through chakra clearing and balancing
Certified ThetaHealing® & PSYCH-K®
Soul Retreats and Journeys
Cara has spent over 20 years working with children, young people and their families after gaining her Bachelor of Social Work at the University of Melbourne. She moved to New Zealand with her husband in 1998 and continued to work in this area as a trainer and facilitator. Cara has worked with small and large groups of people in the areas of Child & Adolescent Development, Family Systems, Critical Incidents Stress Debriefing, and a variety of Human Resource areas.
During this time Cara embarked on her spiritual journey and has undertaken a variety of courses / qualifications and her life experiences (including raising two children), enable her to bring a wealth of knowledge and wisdom to Healing House.
Contact Cara
Tracey McKenzie
Tracey is an intuitive energy healer and certified practitioner in ThetaHealing®, EMF Balancing Technique® and Reconnective Healing®.
Through channeling Universal Energy to clear, charge and balance the life force in the human Energy Field and her ability to focus on all aspects of self – physical, emotional, mental and spiritual – Tracey uses her diverse training and divine guidance to help her clients rediscover the power within them to heal.
Tracey has a long and varied background in the corporate world, most recently as a Product Manager in a large multi-national company.
Tracey's spiritual journey began in her late 20's after having two children and at the same time dealing with illness. Tracey lovingly refers to this as her 'Universal wake up call'.
What began as a healthy interest, soon became her passion, as Tracey began healing herself, her family and then others through Energy Healing. The ThetaHealing®, EMF Balancing Technique® and Reconnective Healing® modalities have allowed Tracey to work more purposefully with her clients on all levels (physical, emotional, and spiritual) and the results still amaze her!
Contact Tracey